Welcome to the Pet's Choice Veterinary Hospital website.
" For veterinary care, the choice is simple - Pet's Choice."
1300 Halibut Point Road
Sitka, Alaska 99835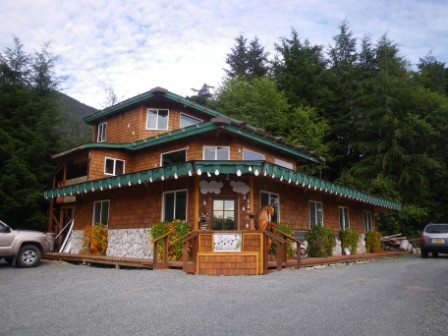 At Pet's Choice we care for dogs, cats, and exotic pets. Dr. Vosburg is also the veterinarian for the Alaska Raptor Center
Hours
Veterinary Services are available Monday-Friday 8:30 A.M. to 6:00 P.M. Wednesday afternoons are reserved for emergencies only.
Our veterinarian is in the office from 8:30-5:00 pm Monday, Tuesday, Thursday, Friday, and 8:30-11:00 on Wednesday. An assistant is available until 6:00 pm Monday-Friday.
Phone and Fax numbers
Phone: 907-747-3788
Fax: 907-747-3786
Emergency: 907-738-8661