Welcome to the Pet's Choice Veterinary Hospital website.
" For veterinary care, the choice is simple - Pet's Choice."
1300 Halibut Point Road
Sitka, Alaska 99835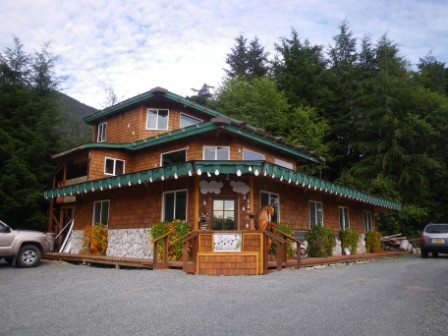 At Pet's Choice we have two very caring veterinarians. Along with treating dogs and cats, Dr. Vosburg works with avian and exotic animals, and Dr. Martin studied as a large animal veterinarian.
Hours
Veterinary Services are available Monday-Friday 8:30 A.M. to 6:00 P.M.
Our veterinarians are in from 8:30-5:00 pm Monday-Friday, and an assistant is in until 6:00 pm Monday-Friday.

Dr. Vosburg is in on Monday, Tuesday, Thursday and Friday.
Dr. Martin is in on Monday, Wednesday, and Friday.
If you would like to request a specific Veterinarian, please let the assistant know when you call to make your appointment.
We are also open the first and third Saturdays of the month from 11:00 A.M. to 2:00 P.M. with one veterinarian and one assistant on staff.
Phone and Fax numbers
Phone: 907-747-3788
Fax: 907-747-3786
Emergency: 907-738-8661