Digital Radiology
Our DR digital radiology machine is the highest quality in town. Radiographs can be viewed within seconds then adjusted digitally to see the best image. On the right, our technician Britley is taking an X-ray of a bald eagle's wing. A better picture than the Raptor Center's machine could provide was needed so they brought the bird to us.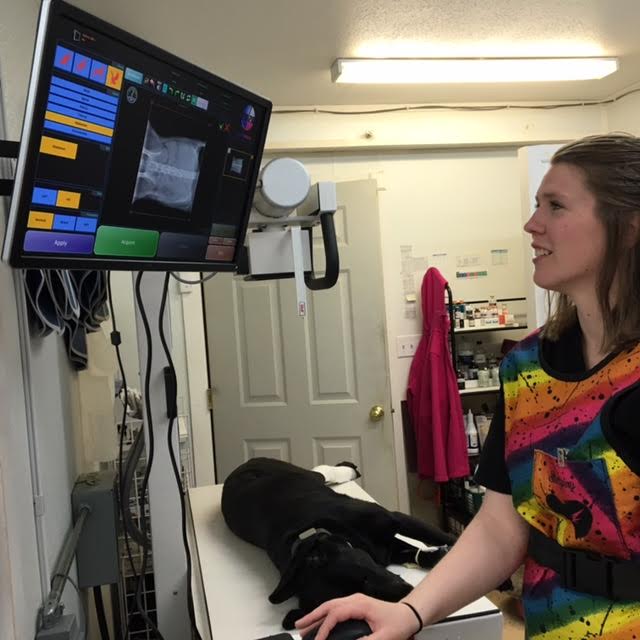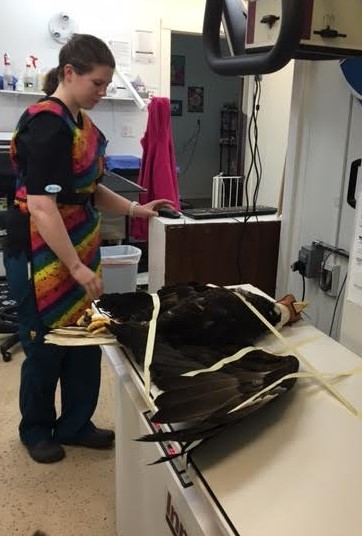 Anesthesia
You won't find safer anesthetic protocols anywhere else in Sitka.
All anesthetic procedures including spays and teeth cleaning have an IV catheter with IV fluids.

A technician is dedicated to monitoring anesthesia during all procedures including teeth cleaning. Some clinics ask the technician to clean teeth AND monitor anesthesia. We feel your pet's life is too important for multitasking.

We use high-end equipment to monitor the following parameters: heart rate, respiratory rate, blood oxygen, CO2, EKG, blood pressure, and temperature.

We use isoflurane gas, propofol, and other safe anesthetic medications.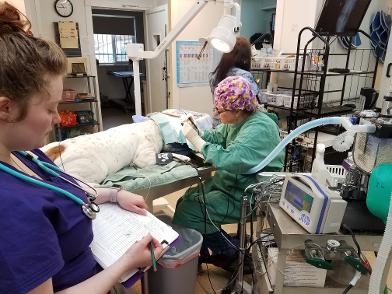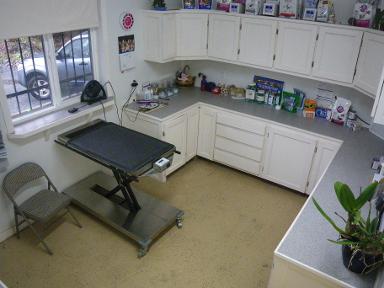 Exam Rooms
At Pet's Choice, we have two extra-large exam rooms. Both provide privacy with scales built into the exam tables. Both also have wide ledges for the pets that enjoy looking out the window during their exam. For clients that need to spend extra time with us while we run tests, we have a small couch. Of course, your pet is allowed to join you! Each room is stocked with a variety of treats for your pet and educational brochures for the owner.
Laboratory
At Pet's Choice, we have a fully equipped lab. Standard blood work (CBC, chemistry, and urinalysis) can be completed in under 15 minutes. More complicated tests are sent to an outside lab. Results are usually available within 2-3 days. Biopsy results take 7-10 days.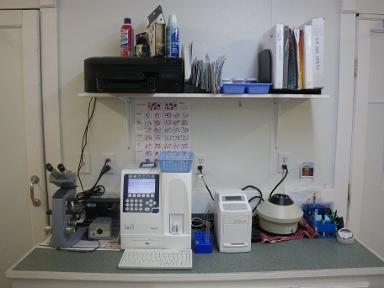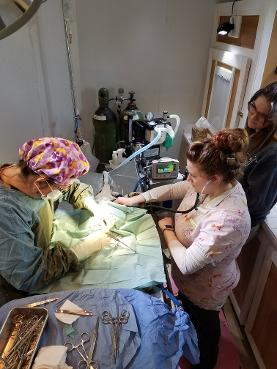 Surgery
We have a dedicated surgery suite complete with radiosurgery unit, a comprehensive assortment of sterilized instruments, and extensive surgical lighting. The high-end, heated surgical table reduces the risk of surgery by keeping your pet warm throughout the procedure. A technician is dedicated to monitoring your pet's vital signs. IV fluids are running on most cases. Presurgical lab work is always offered to increase the safety of the procedure. A heated recovery unit is available for small pets who tend to cool down during anesthesia.
Dentistry
Full anesthesia is used when cleaning your pet's teeth. This allows us to do a thorough scaling of all areas, including under the gums. An ultrasonic dental scaler quickly and safely removes built up tartar. We follow with polishing and a fluoride treatment. Our dental table allows water to flow away from your pet, as well as providing optimal access to your pet's mouth. Look at the difference a cleaning made for Rocky! His breath smells better and his overall health is much improved!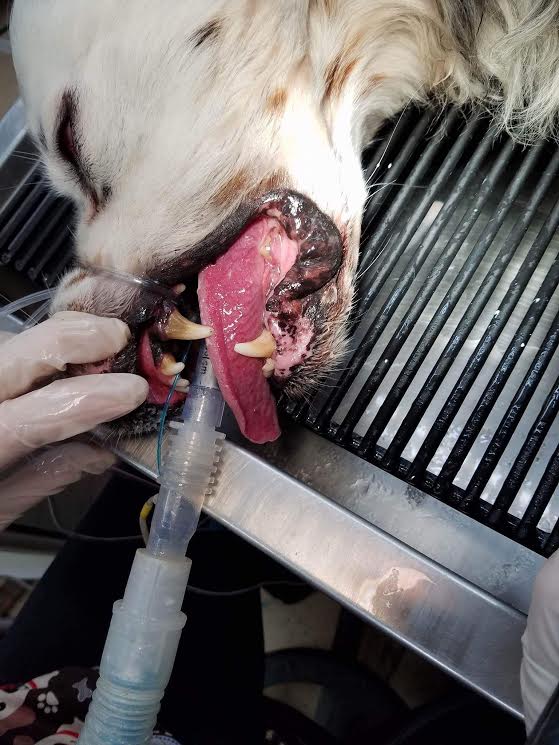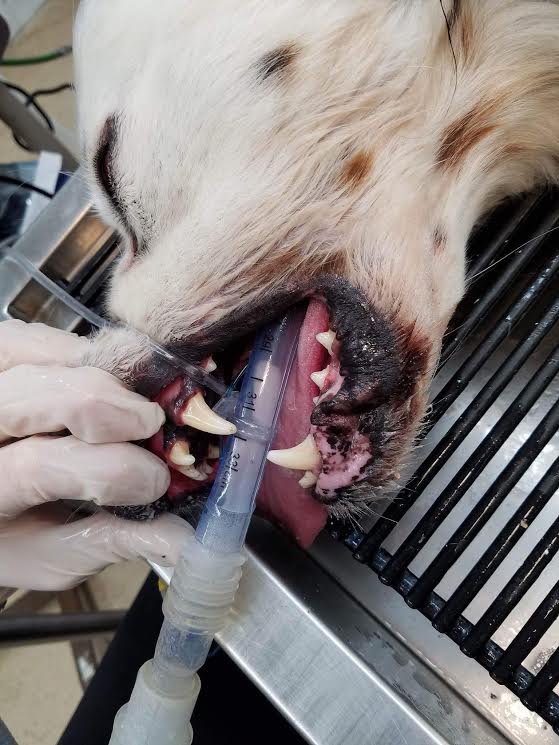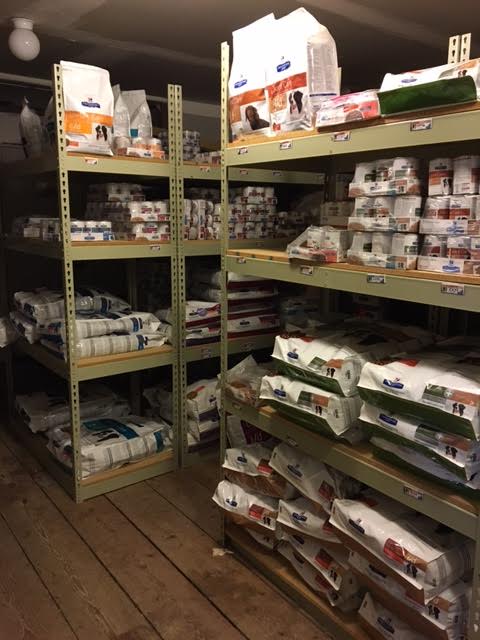 Pet Food
We carry Hill's Science Diet, Healthy Advantage, Ideal Balance and Prescription Diet, a premium quality dog food. Special orders are welcome through the Hill's company. Orders are placed on Monday mornings. The food usually arrives the following week. We also carry an array of treats, chews, some toys, shampoos, flea treatments, calming supplies and grooming supplies.
Hours: 8:30 am- 6:00 pm, Monday-Friday - Appointments: 747-3788
Emergencies: 738-8661